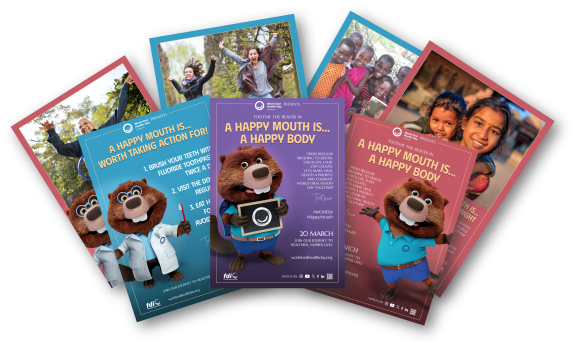 Check out our resources
Use the resources to get involved and show your support for World Oral Health Day, whether you're organizing an event or simply spreading the word among family and friends. Every action counts.
We will add more and more new resources right up to 20 March so keep coming back. All content is free...
PODCAST 
Last year, the Dental Check-up hosted a special episode for World Oral Health Day bringing you voices from around the globe. Hear people sharing their experiences of how they got involved in WOHD to help improve oral health. Feel encouraged and inspired to take action. This episode highlights how WOHD relies on everyone's collective efforts to reach different audiences and spread important oral health messages far and wide.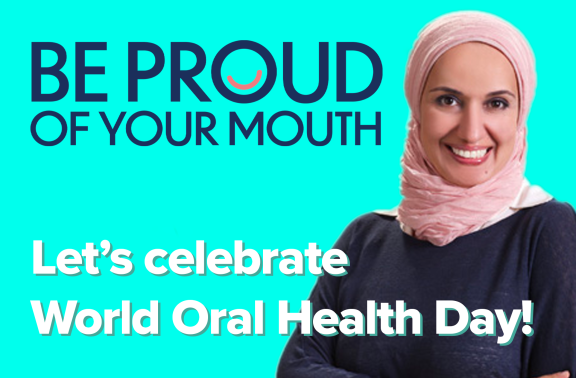 Celebrate with us all around the world!
People in your city may be looking to show their support for oral health by taking part in an event. Submit now to get your event mapped and shared globally.
35.
K mouth proud images shared
in 2023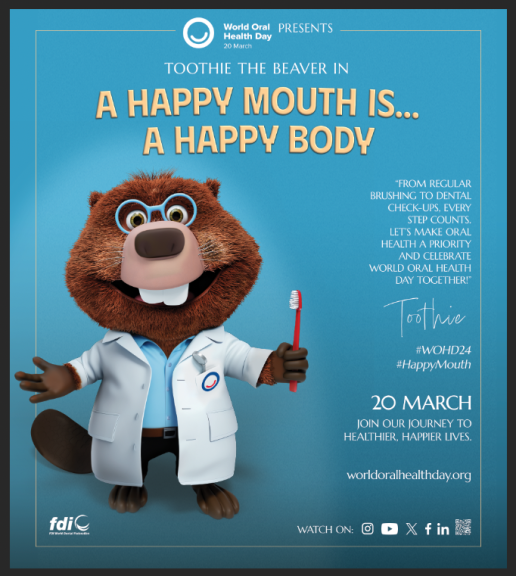 Campaign theme: 2024-2026
Our next 3-year campaign starts now! "A HAPPY MOUTH IS…" offers a simple yet powerful way to capture the multifaceted nature of oral health in a concise and relatable manner. The 2024 campaign focusses on the intricate link between oral health and general health because: "A HAPPY MOUTH IS… A HAPPY BODY." We want to empower everyone, everywhere to value and take care of their mouths and understand that by doing so, they can also protect their overall well-being. Join our journey to healthier, happier lives.
What is World Oral Health Day?
On the 20 March every year, we ask the world to unite to help reduce the burden of oral diseases, which affect individuals, health systems and economies everywhere.
Its purpose: to empower people with the knowledge, tools and confidence to secure good oral health.